As one long-running Arizona art show ends, another is set to begin.
Over the weekend, I finally got to check out Tucson Museum of Art's Arizona Biennial 09, which closed Sunday, September 27. And as I took down Open System from the wall, I felt truly honored to be a part of such a highly esteemed event, which brings together some of Arizona's best art works every two years. Indeed, Arizona Biennial is consistently one of the best Arizona art shows. I'm already debating whether I should submit work to the 2011 show!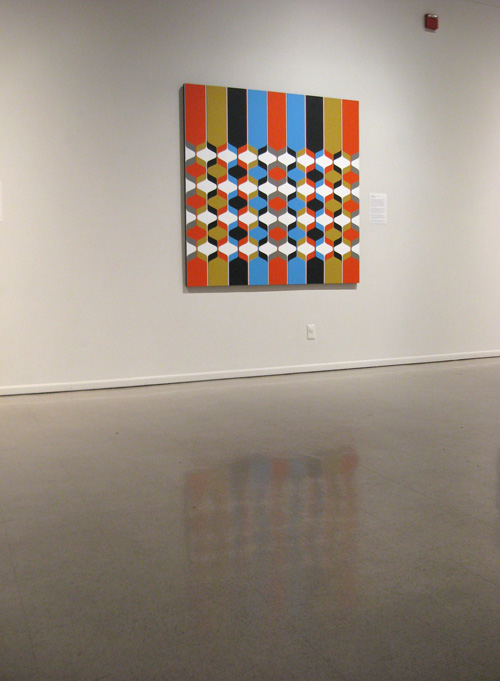 Open System
— now in a private collection — right before I "de-installed" it. (I love that word.)
---
Thankfully, I have Chaos Theory 10 to look forward to. Organized by artist Randy Slack and his colleagues for a tenth year in a row, Chaos Theory brings together many of Phoenix's most well-known artists. For me, though, this will be my first time showing in Chaos Theory, which also is one of the best Arizona art shows. And I'm thankful to Randy Slack for inviting me. Read Arizona Republic's coverage of the event here.
There's more to Arizona art shows than the Cowboy Artists of America show. Trust me.