Just finished a larger version of Asymmetrikelly (below, center), which is 100% pure eye-piercing fluorescent orange-red on white. (Lights dimmed for enhanced effect.)
In part, Asymmetrikelly is a nod to the early "figure/ground" compositions of Ellsworth Kelly, which he painted in red, green, and blue. In April I produced the original study of this painting, just 9 x 12 inches. This piece is 30 x 40 inches. I think I might make an even larger square one, too … 60 inches square.
To the left is Rust & Sky, another recent work.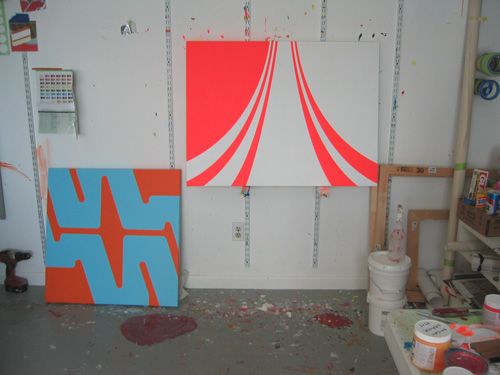 Tags: in the studio, minimalism, paintings