Building upon the series of reductive art works that I embarked upon recently, this week I completed the third and four new art works in this series.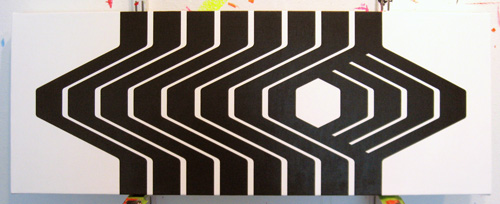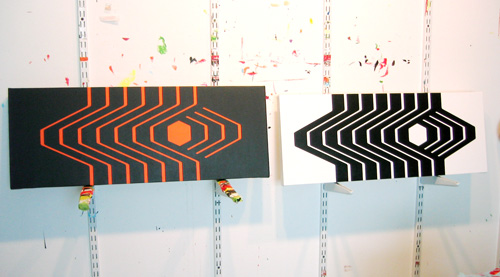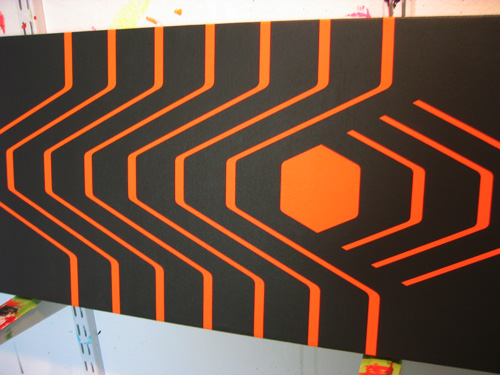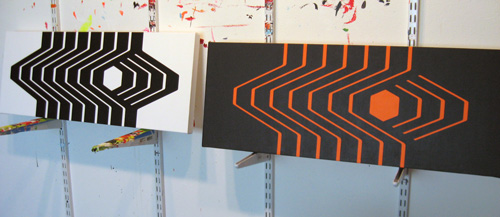 The first and second new paintings in this series of new art works are light blue and deep red. To switch things up for the next pair of paintings, I chose a more achromatic approach to color.
Going forward in this series, next I shall produce an olive-green painting (with white and brilliant blue) and an orange painting (with burnt orange and purple, all very Phoenix-Suns-meets-Braniff-Airlines-seat-fabric). See the Braniff seat fabric here.
Like what you see here? I invite you to check out my Minimalist Art Gallery.
Tags: hard-edge painting, minimalism, paintings