Tonight's the opening reception for Arizona Biennial 2007, at Tucson Museum of Art. I'll be showing FF0000uturo, a modern abstract art work there . . . can't wait to check it out!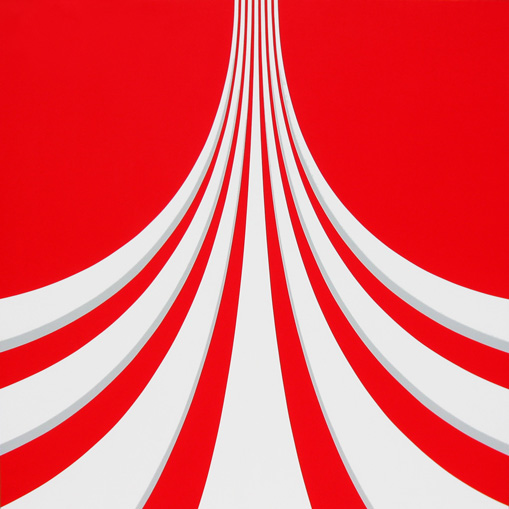 Aside from Arizona Biennial 2007, here's a photo of a painting that I started last night. Still have some cleaning up to do, and I'm wondering whether it needs something more. I have a few ideas, but I also think I should leave it alone. When I get back, I might make another one, adding those ideas. Ultimately, just messing around.
Also, here's an update on the painting I finished a couple of weeks ago. I think I was calling it Corporate Wellness Program. Basically, I added lightened up the magenta stripe motif; wanted it to have a bit more spark. Dark magenta for one stripe is fine, but for all three stripes was lacking. At right is the before image; at left, the after — the final result.
I'll update you on Arizona Biennial 2007 at my first opportunity.
Tags: arizona biennial 2007