My current art show — 4square, a modern contemporary art exhibition at Squeeze Gallery in Scottsdale, Arizona — opened Thursday evening.
I had a marvelous time. Some of my favorite people in all of Phoenix showed up to say hello and see new works by Richard Garrison, Ryan Peter Miller, Bart Vargas and yours truly.
Overall, I am showing 12 paintings in 4square, all of which are shown below. In the second photo from top, you'll see a painting by Bart Vargas hanging on the free-standing wall.
I invite you to attend this modern contemporary art show, which will be on view at Squeeze Gallery until March 24, 2011.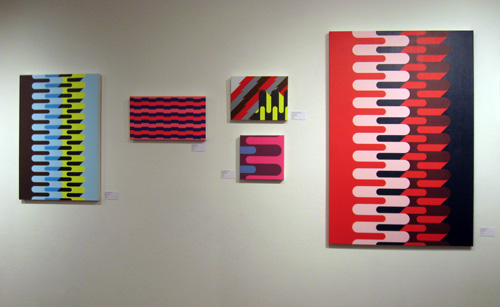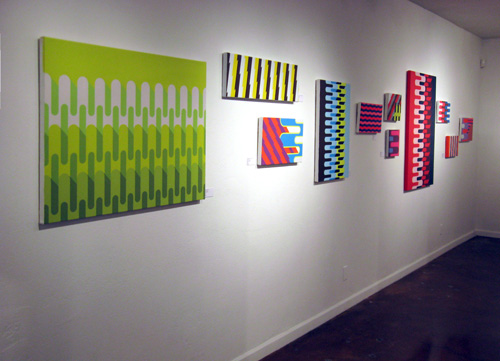 Tags: abstract painting, geometric art, paintings, shows